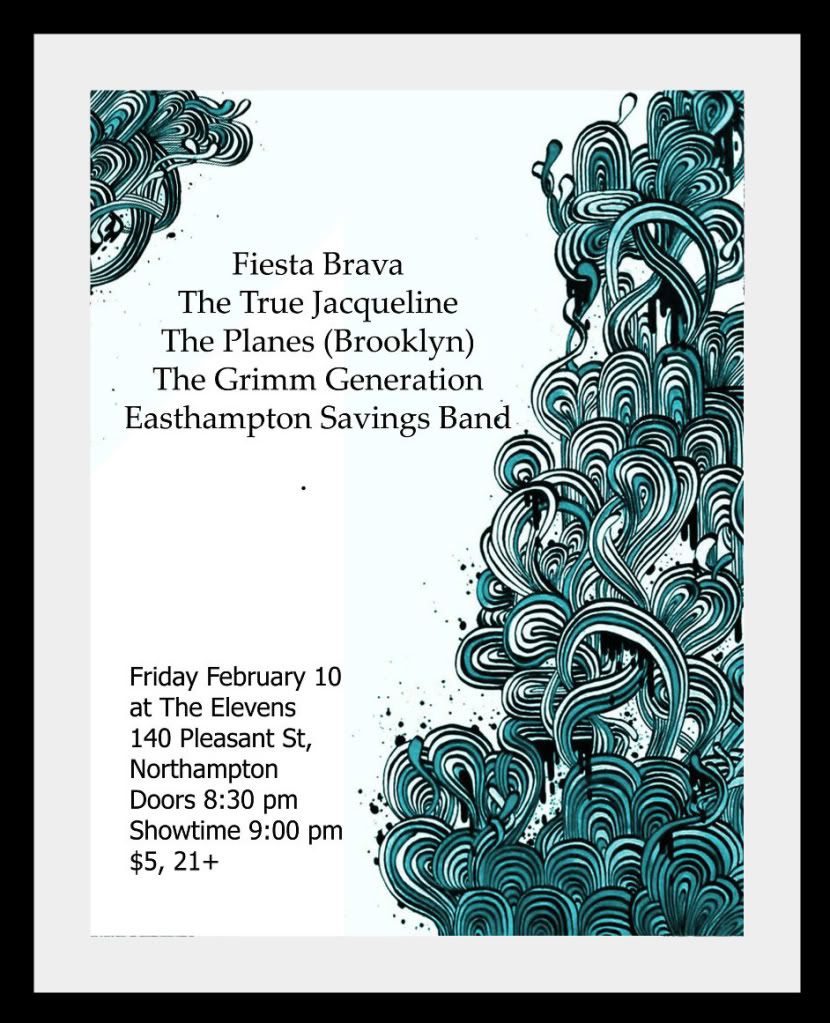 Hey there. We have quite the array of rock and roll music for your entertainment pleasure tonight, featuring:
Fiesta Brava
--Come for the Fiesta. Stay for the Brava. Super-catchy power-pop with a focus on, Rock.
http://www.facebook.com/fiestabravamusic
Easthampton Savings Band
--Really awesome, textured and dynamic Indie rock!
http://www.facebook.com/groups/125855310784995/?ref=ts
The True Jacqueline
--Crispy indie-pop wafers with plenty of grittiness in every bite.
http://www.reverbnation.com/thetruejacqueline
The Grimm Generation
--Suburban murder ballads, post apocalyptic pop music, sex, drugs, rock and roll.
http://www.thegrimmgeneration.com/home.cfm
The Planes --Dirty, garage rock sounds from Brooklyn to your ears.
http://theplanesnyc.bandcamp.com/album/the-planes
21+
$5.00
Doors @ 9:00pm
See ya!!