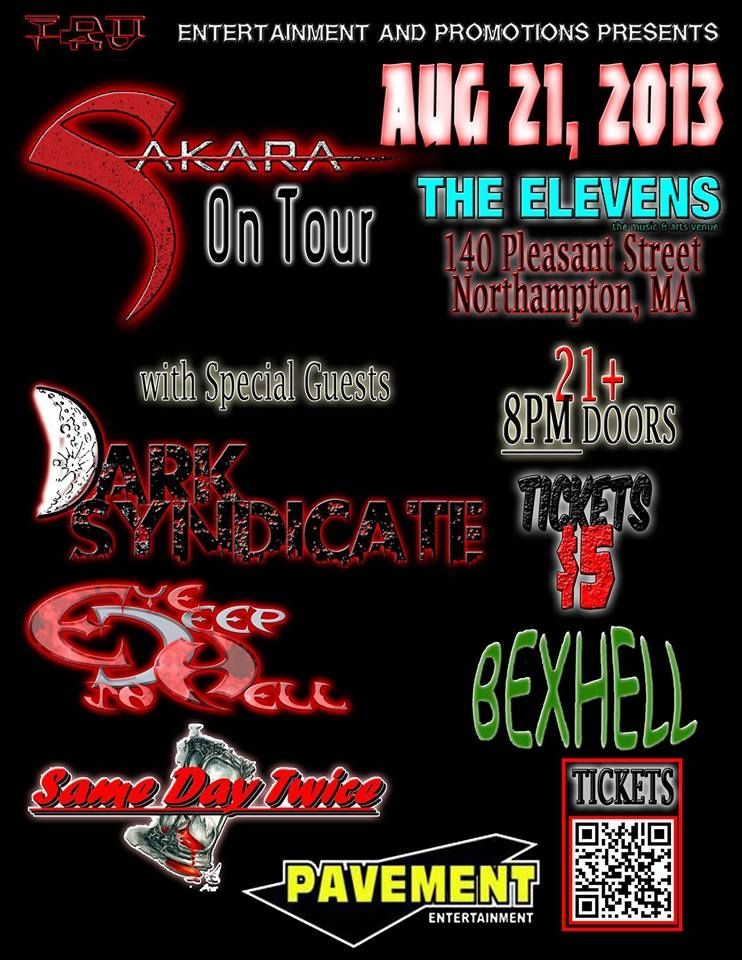 It's going to be a wild night of......ROCK!!! Get your ass in here and party!!!
Tru Entertainment and Promotions
presents THE Sakara Summer Tour Kickoff Event!
Sakara, just recently signed to
Pavement Entertainment
, is taking to the road to finish off what has been an extremely successful summer and they are starting it all off right here, TONIGHT!!
Come wish them a safe and fun trip, and enjoy their music at the same time, of course!
Sakara
https://www.facebook.com/SakaraMusic
http://www.truentertainnmentandpromotions.com/sakara.html
http://www.sakaraband.com
Bexhell
https://www.facebook.com/pages/Bexhell/130438737022614
http://www.youtube.com/watch?v=ZsGKWt8xfkA&feature=youtu.be
Dark Syndicate
https://www.facebook.com/DarkSyndicateMusic
Eye Deep in Hell
https://www.facebook.com/EyeDeepinHell
Same Day Twice
https://www.facebook.com/SameDayTwice
$5.00 / 8:00pm