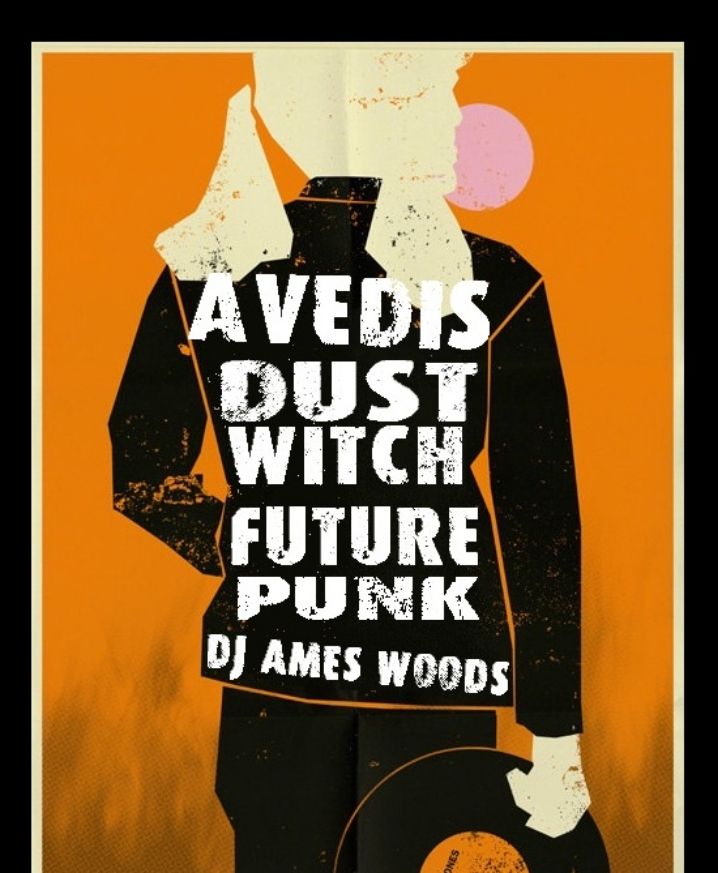 Tonight. Experience the apex of musical entertainment as
Avedis
comes in to rock the house, ...oh and, they're dropping their new record on y'all tonight too!!! As if that wasn't awesome enough, we also have
Futurepunk
--the masters of the 1:30 song--,
Dust Witch
--pyschadelic/progressive music that you will love--,
Passing Phases
--our pals from Virginia--, ...and the greasiest, sleaziest DJ in the land:
DJ Ames Woods
, who will spin you into oblivion after the bands do their part...wooo hooo! There shall be wine! There shall be dancing! There shall be good times...
Avedis
-
http://avedis.bandcamp.com/
Futurepunk
-
https://www.facebook.com/Futurepunked/app_178091127385
Dust Witch
-
http://dustwitch.bandcamp.com/
Passing Phases
-
https://www.facebook.com/pages/Passing-Phases/328386897248746?fref=ts
21+ / 9pm / $5.oo