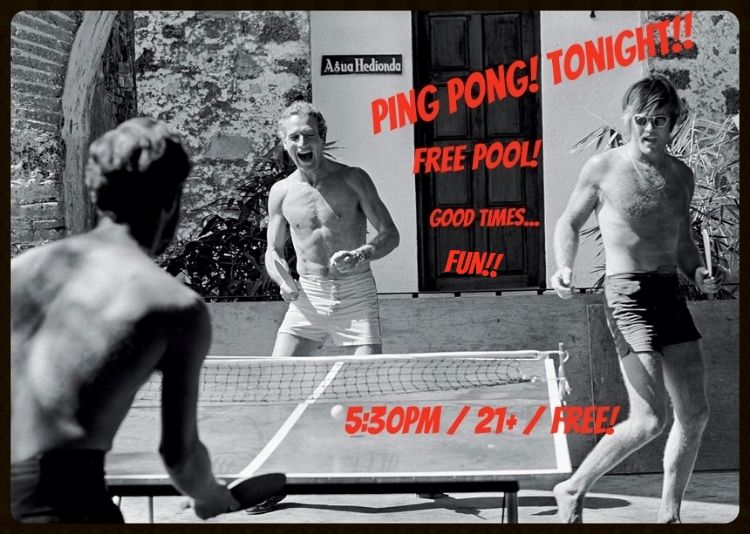 Happy "actual" St. Patty's Day!! (most of us have been/still are drinking and partying this weekend....aaaah yes, isn't it lovely??) ...Well, Tonight,
ping pong
awaits....
FREE pool
as well. And of course, good, relaxing times with friends.
And there may be a dance party around 9-9:30....
5:30 // 21+ // FREE
(
until that dance party gets going, if it does at all...then there may be a cover --like after 9:30.
)
see ya!