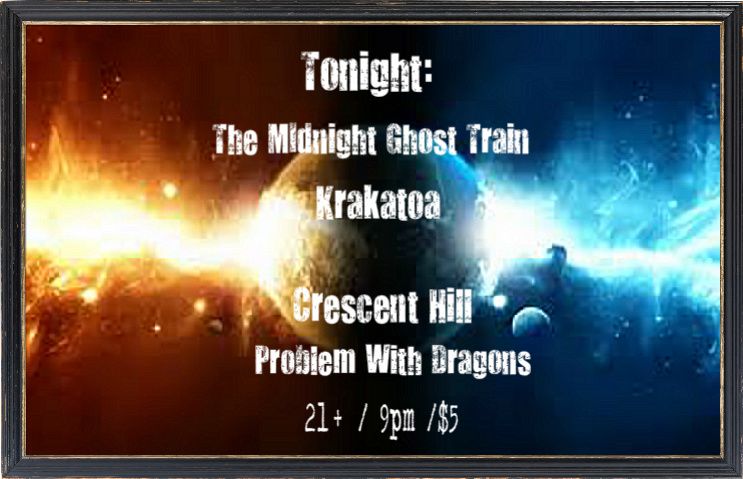 Tonight folks! A smooth Wednesday night....Get ready to explode in a blistering rock fury! Or, at least enjoy some kick-ass music from:
Problem With Dragons
- Heavy, fuzzed-out, unself-conscious music, a meaty stew of metal, punk and stoner rock with a dash of sludge.
http://problemwithdragons.bandcamp.com/
Krakatoa
- Western Mass based heavy metal band. And rather epic.
http://www.facebook.com/KrakatoaMetalBand?fref=ts
Crescent Hill
- Experimental/progressive post punk. sunnydayrushfx...the sound of every last chance.
http://www.reverbnation.com/crescenthillband
The Midnight Ghost Train
(Kansas) - Down tuned rock and roll riffs of southern rock, and dark delta blues...in the vein of Clutch/Black Sabbath/Kyuss
http://themidnightghosttrain.bandcamp.com/
21+ // 9pm // $5.00