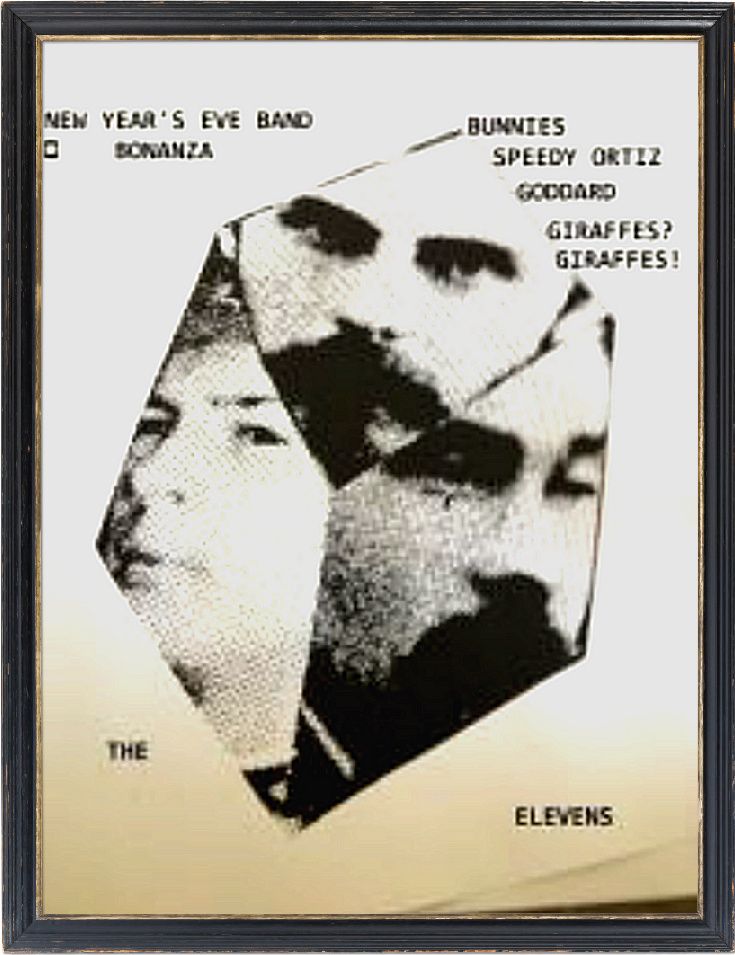 So, upon completion of the wonderful afternoon/evening First Night 2013 events, things will indeed get wild, fun and amazing in here around 9....(read below, become happy upon seeing the band lineup, make plans to get here for the whole f*cking show!!) ....please, DO come over and kick the sh*t outta 2012 with us and:
Giraffes? Giraffes!
- Instrumental / Experimental Rock Duo!
http://www.giraffesgiraffes.com/
Bunnies
- Dynamic / Psychadelic Rock Three Piece
http://www.facebook.com/pages/Bunnies/241159385679
Speedy Ortiz
- Snack rock / Sex ed
http://speedyortiz.bandcamp.com/
Goddard
- Experimental / Math Rock rocket
http://goddard.bandcamp.com/album/bishop
Dj Ames Woods
- The sleaziest DJ in the land. Sure to make your body move. Yeah!
8:30pm // 21+ // $5.oo