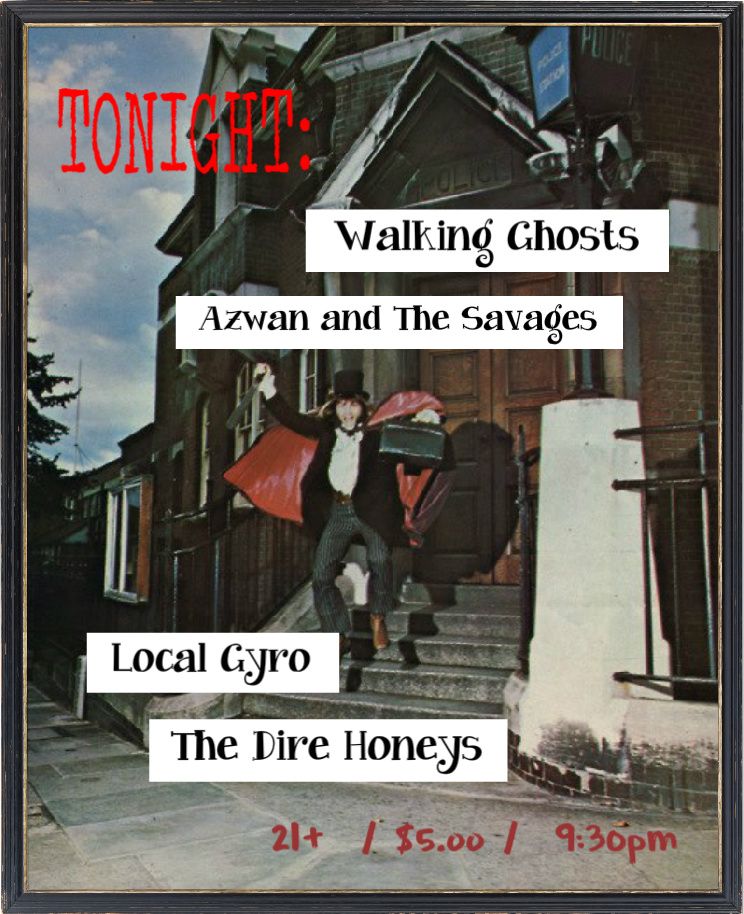 Hi! We hope you had a super Thanksgiving! And now the holiday party season is officially upon us. Buckle up! And after your black Friday shopping efforts, get your ass to the mega-party right here, featuring 4 great bands playing black magic music, ....on Black Friday!!
Walking Ghosts
:
http://walkingghosts.bandcamp.com/
The Dire Honeys
:
http://thedirehoneys.bandcamp.com/
Azwan and The Savages
:
http://www.facebook.com/pages/Azwan-the-Savages/184269314957916?sk=app_2405167945
Local Gyro
(
they're really good!
)
21+ // $5.00 // 9:30pm