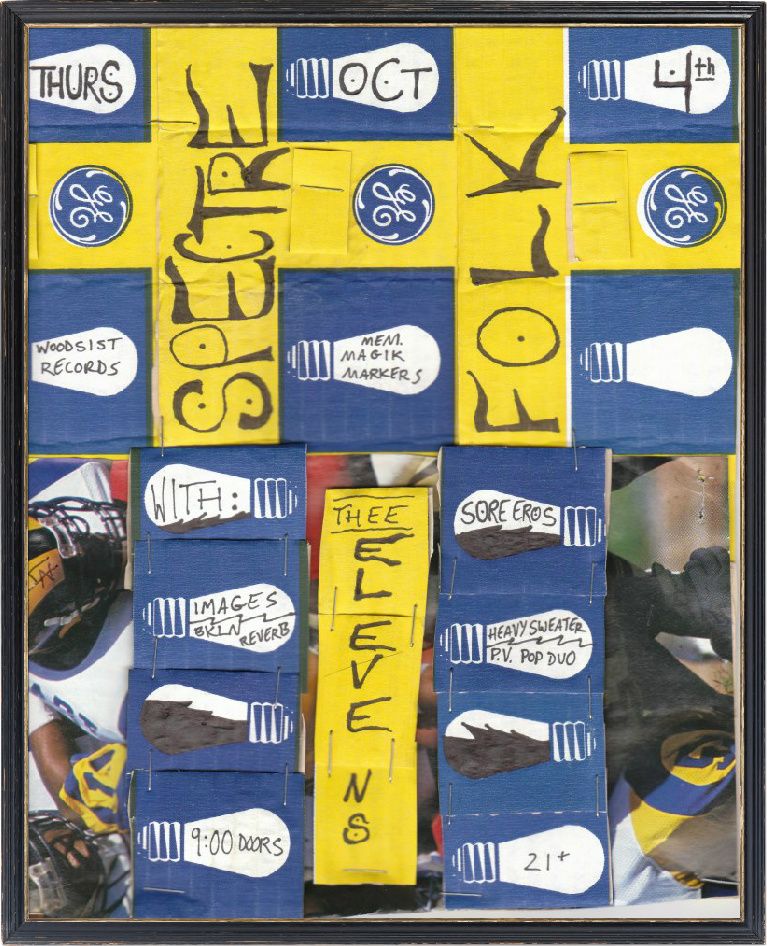 Oh gosh! Sick show tonight! Get yer ass over here to enjoy it.
SPECTRE FOLK
- Woodsist Records, Members of Magic Markers .A MUST SEE!! Rumor has it -other members of the band are/were members of Sonic Youth and Pavement!??
www.arbitrarysign.blogspot.com
SORE EROS
- Kind of Creepy sounding, Kind of Pretty Sounding, not quite pop.
http://soreeros.bandcamp.com
/
IMAGES
- Awesome Reverb-y goodness from Brooklyn, NY
www.images.bandcamp.com
HEAVY SWEATER BAND
- Pioneer Valley's finest LO FI POP DUO. You know the tall skinny guy that's at every show? He's in this band, so return the favor, show your support!
https://www.facebook.com/pages/The-Heavy-Sweater-Band/180721275298522
And for a last minute treat...we get the incorrigible
Eric Gaffney
(of Sebadoh) opening the show with an acoustic set, performing as the
Chicopee Family Moose Band
.
http://www.angelfire.com/indie/ericgaffney/
(Angelfire site represent!)
8:00pm // 21+ // $5.oo