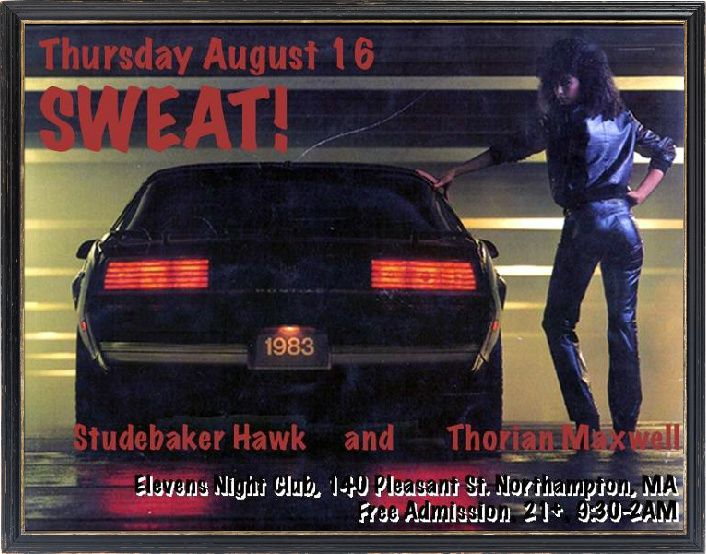 Welcome to this weeks edition of SWEAT!
At your service tonight will be: DJ's
Studebaker Hawk
&
Thorian Maxwell
! It doesn't get much better than this as these two disco deviants will join forces for one night only. The result? Dance floor euphoria!!
Wishes will be granted and dreams will come true. Your soulmate has already RSVP'd with a plus one, so you should bring a friend as well. If you are pure at heart, come at 10:00pm and stay until 1:30am. Unicorns will be made available for rides home.
21+ / Free / 10pm