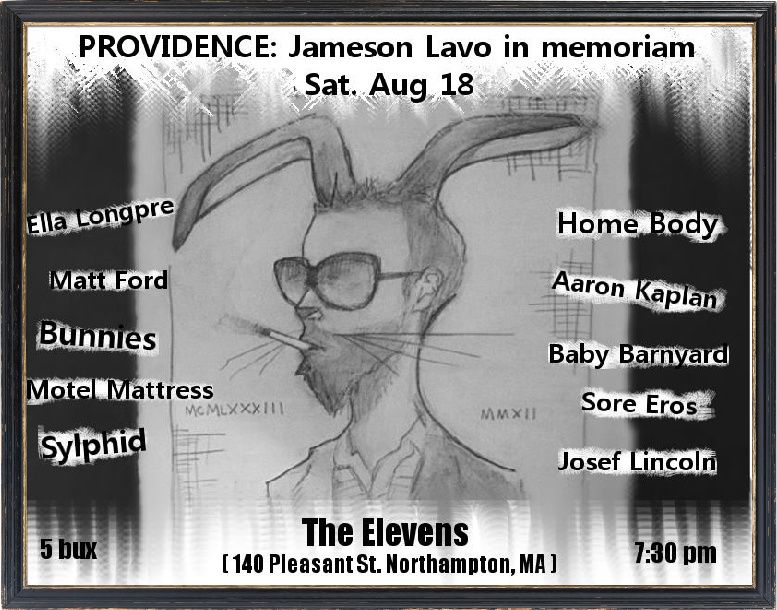 Earlier this year our community lost a well-loved and talented gentleman named
Jameson Lavo
.
Now, zombie
Jameson Lavo
needs your help!
Nearly complete, "Providence", the debut album from the 23-person ensemble (led by the late Jameson Lavo) known as
THE TRIALS AND TRIBULATIONS
, needs some extra juice to ensure that this long-in-the-works project finally sees the light of day. So with the help of some of Lavo's favorite local bands...
All proceeds will be donated to the completion and distribution of "Providence".
HOME BODY
- sexpop straight from the circuit boards
BUNNIES
- the atomic age back from the grave. First show in years!
SYLPHID
- glum electro from the ground-up. Rare live show.
JOSEF LINCOLN
- sticks snapping never sounded so gorgeous
BABY BARNYARD
- Angelo Badalamenti in furs
AARON KAPLAN
- jokes about dead parents and dead self esteems
ELLA LONGPRE
- could give silk goosebumps...
7:00pm // 21+ // $5.00