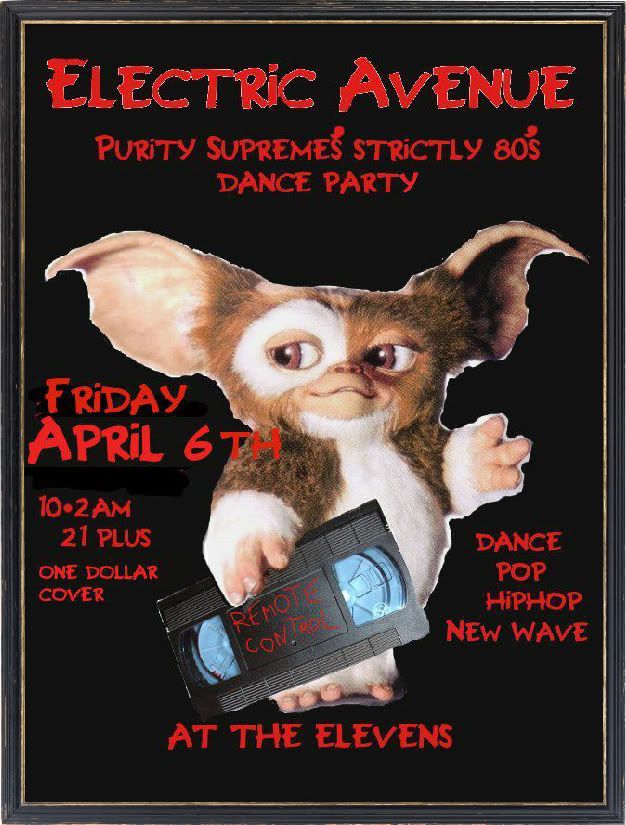 Dr. Sketchys:
Tonight, Dr. Sketchy's goes to the ocean with just one goal in mind- ruin the good reputation of The Little Mermaid! Whether you prefer original flavor or Disney, this show has all the drinking, debauchery, and drawing you'd expect from a good Dr. Sketchy's session... plus some awesome prizes from our sponsors!
We also have a special guest- some live Burlesque from LILY LAVAMP! You won't want to miss it!
And, Special thanks to Margot Decker for drawing this month's poster!
Doors open at 7 and the drawing starts at 7:30.
$7 cover, 21+
IMMEDIATELY FOLLOWING DR. SKETCHYS is: ELECTRIC AVENUE!
The first Friday of every month is Purity Supreme's wicked awesome 80's dance party!
Neon dreams and dancefloor maniacs!
VHS projections from the vaults of the Media Mansion
21+ $1 cover
Directly following Dr. Sketchy's
See you there!