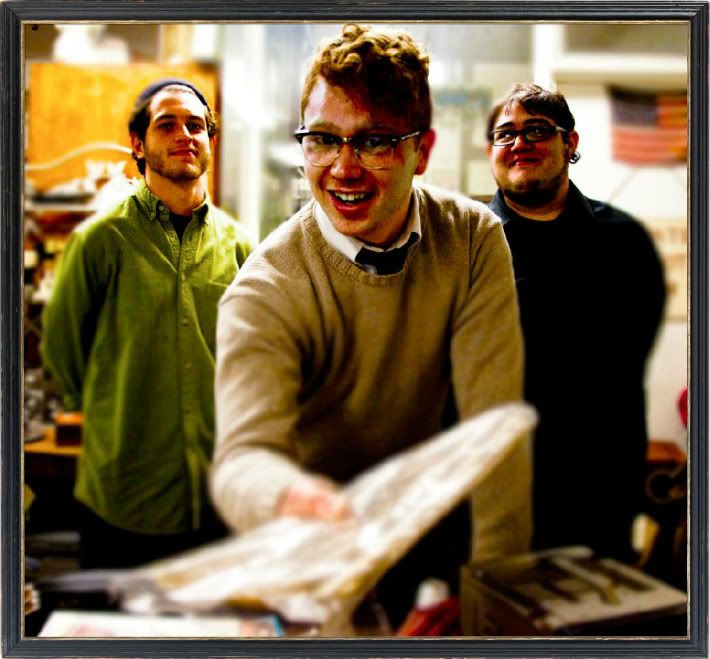 So, tonight we just happen to have three sassy-hot rock-and-fucking-roll bands in the house:
Cat Whisker
(the studs in the picture above happen to be them),
Walking Ghosts
and
Burning Paper Ships
. Not much to say other than, you may have already been rocked by some, or all, of these fellas performing tonight, and you surely will be rocked once again... tonight! And don't you forget, our good friend Steven (Cat Whisker) is celebrating hitting the quarter century mark of life on this fantastic occasion! Don't like music? Then come rage with us for Steven's birthday! don't like Steven? Then come dance your pants off to some great music! There's really no reason you shouldn't be here on this night. Unless you don't like music AND Steven, which we believe is an impossibility. Cheers!
Cat Whisker
www.catwhisker.bandcamp.com
Walking Ghosts
www.walkingghosts.wordpress.com
Burning Paper Ships
http://www.facebook.com/pages/Burning-Paper-Ships/241153392589984
21+ // $3 bux // 9 pm
Facebook:
http://www.facebook.com/events/217554681669844/