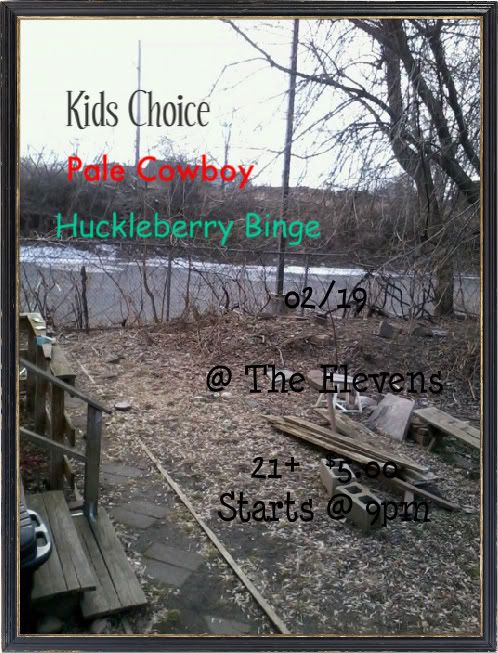 And you thought the music action stopped after Saturday night?? No sir/ma'am, it just keeps on flowing over here. And these bands are really awesome. Come party tonight!!
Kids Choice --
http://kidschoice.bandcamp.com/album/songs-calls
Pale Cowboy --
http://palecowboy.bandcamp.com/track/dont-wanna-discuss
Huck Binge --
http://huckleberrybinge.bandcamp.com/album/huckleberry-binge-demo
Special Guest Swift Taylor and Duncan (on his birthday)
Tonight!! It's a Hampshire College music extravaganza!! Bring your friends, have a drink, play pool! There's a five dollar cover charge that goes directly to supporting your friendly local musicians!
21+ Doors @ 8:30