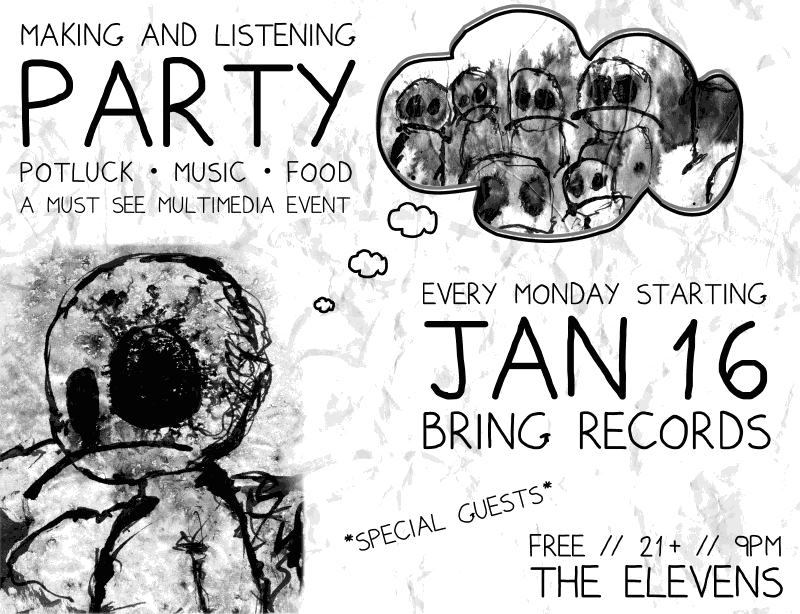 Hi everybody.
Come help us celebrate our 1 week anniversary for, potluck!
This night will be devoted to improvisation over selections of film. Sound awesome? It is!!
So, if you're a musician please bring what you need to perform.
If you make or enjoy film, please bring a selection of film for the musical teams to live score.
Lets build this into something fun and important guys through this opportunity to meet and play with people in your community you may not currently know.
Doors at 9. Free show. Bring a dish or two if you'd like...and bring some vinyl for the listening party at the end of the night, please.
This will be fun!!
Hope to see you there.