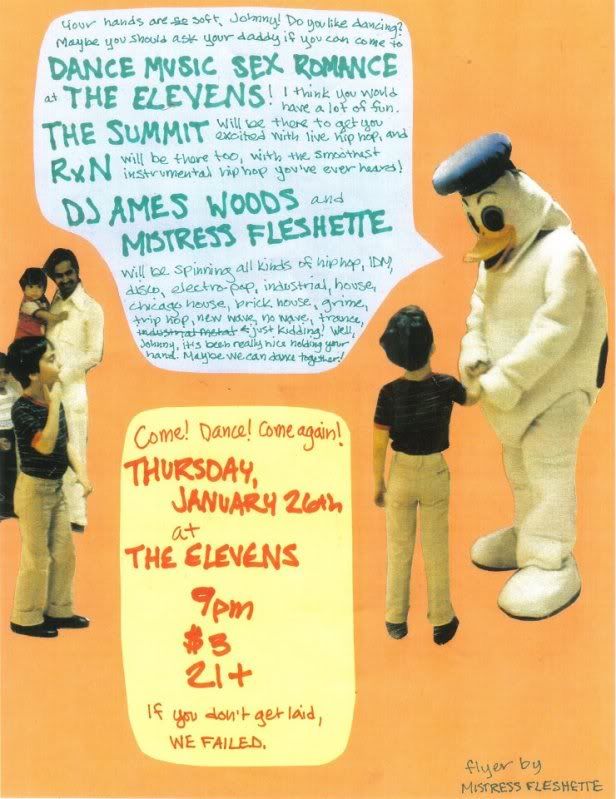 TOOOOOO NIGHT!!!
We are proud to bring you the first monthly edition of DANCE! MUSIC! SEX! ROMANCE! Featuring...
THE SUMMIT -- (brutal hip-hop supergroup w/ members of Dust Witch, The Trials and Tribulations, Idiot Savant/John Bobbit Experience, Yak Snot, True Believers, and more)
RxN -- (codeine beats for your head, body, and 10-year old NES-addicted self)
DJ AMES WOODS/MISTRESS FLESHETTE (Adam & Cora) -- (spinning nothing but the grimiest sleaze)
If your night doesn't end with lovin' and/or pillow-biting then we'll have failed.
3bux//21+
Facebook:
http://www.facebook.com/events/350080588340739/