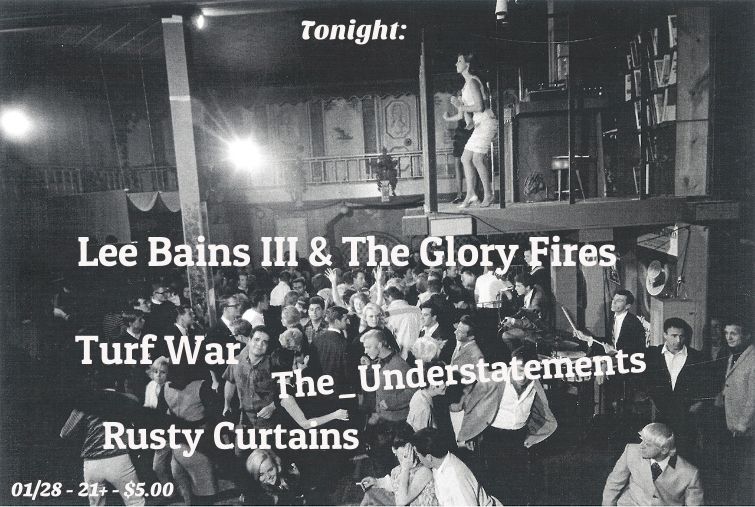 yesiree! TOnight, Lee Bains II & The Glory Fires, on tour from Alabama, and Turf War (touring with Lee bains III, and touring from Atlanta) are coming in to rock you. Seriously. If you caught Lee Bains II & The Glory Fires last time they were here, you know they will rock you. So will our hometown-area bands, Rusty Curtains and The_Understatements!!
c'mon now! Get your ass in here for the good times!
Lee Bains III & The Glory Fires
(Alabama)- deep-south far-left wide-open liberation gospel
http://www.thegloryfires.com
Turf War
(Atlanta) - gritty, Southern-tinged indie punk rock
http://turfwar.tumblr.com
The Understatements
- "We like the back beat and we use it; Rock and Roll music for the people."
https://www.facebook.com/pages/The-Understatements/135176446577075
Rusty Curtains
- Power-trio dyke band shoving rock n' roll in YOUR FACE!
http://rustycurtains.bandcamp.com/
21+ // Doors at 9:00 // $5.oo