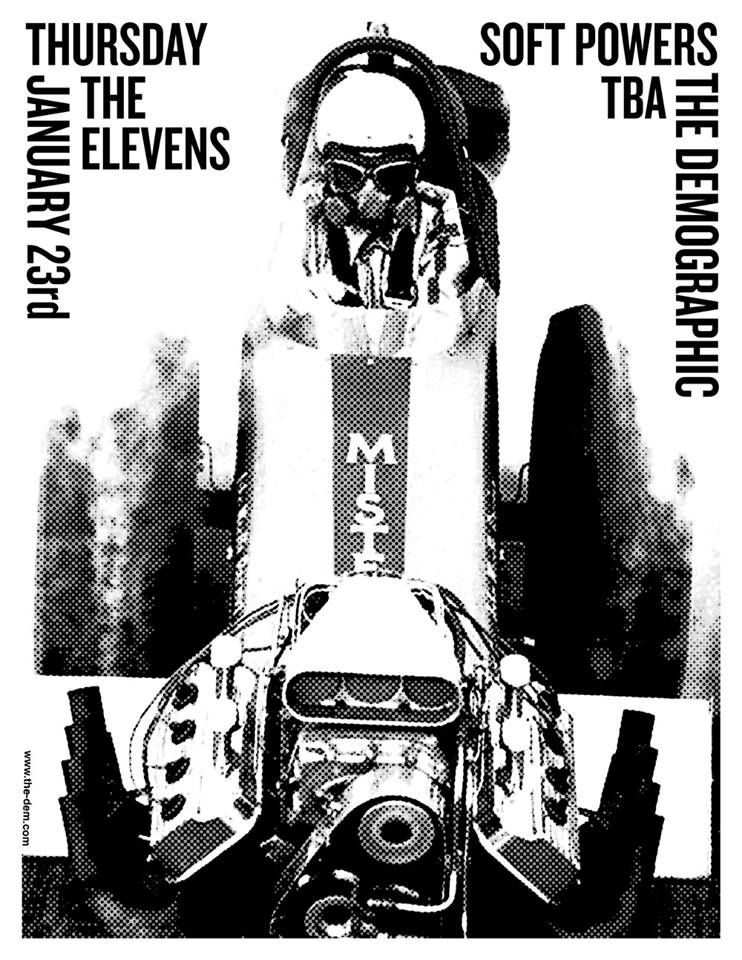 oohh it's been cold outside lately...(mention of the weather, again..) But tonight it'll be nice and warm and: ROCK!! Yes indeed, we have some rock from New York, and some rock from NOHO...come party!
With:
The Demographic
- Power chord catastrophe / rock
http://www.thedemographic.bandcamp.com
Soft Powers
(NY) - strange pop / rock
http://soundcloud.com/softpowers
Bark Juice
- alternative rock / ROCK!
http://www.barkjuicemusic.com
21+ / 9pm / $5.00