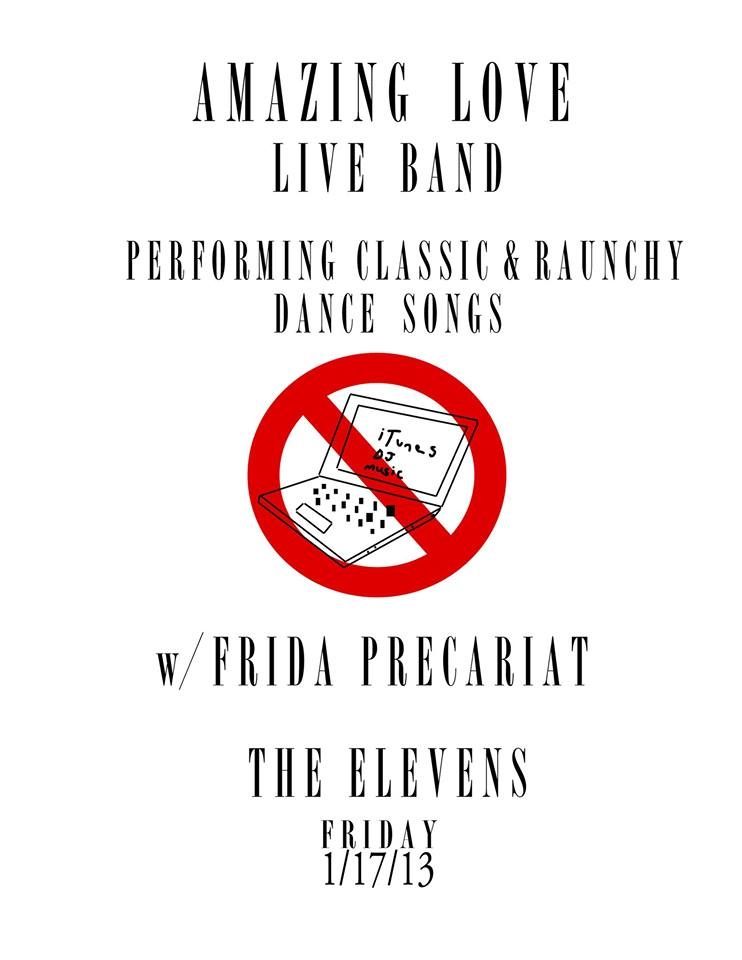 Tonight, it's time to git down!! With:
Amazing Love -Live band edition!
"Aaron, Mike, Dylan, and Josef have started an Amazing Love classic hits cover band. There will be guest singers and players and 100% dancing. We'll be playing all the good & bad stuff all night long. Playing a pretty long set for all your dance time needs."
Opening set from:
Frida Precariat
https://soundcloud.com/fridaprecariat
doors @ 9:00 / starts @ 10
prob $1 or $3
21+