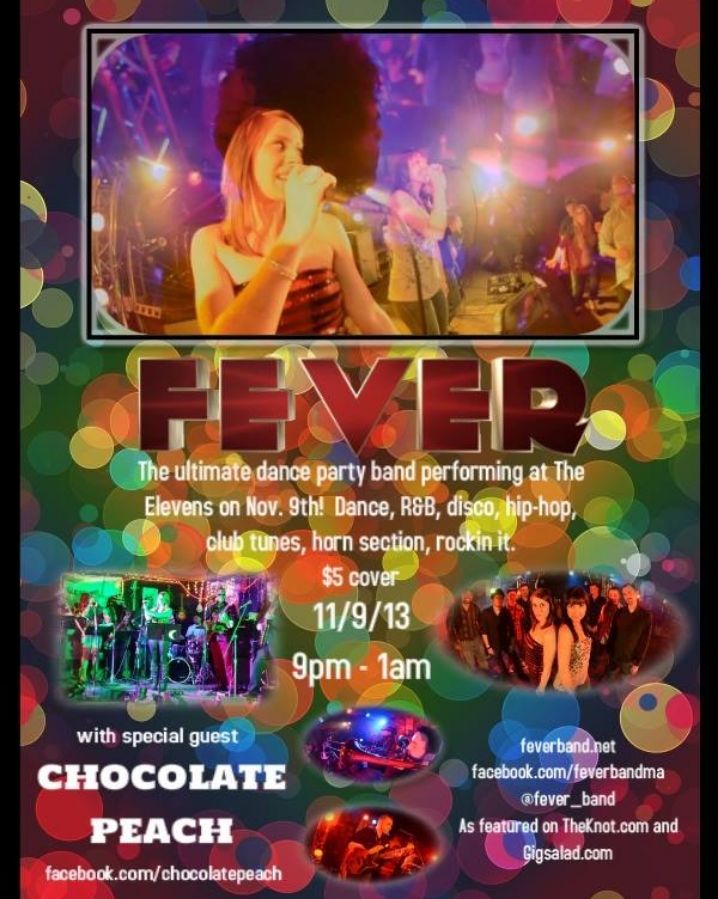 And then....Fever! Fever plays super-danceable covers. Fever
forces
you to have fun...go ahead, come here and just
try
to be mopey --not gonna happen tonight pals! And, Chocolate Peach is going to funk you up real good right before Fever goes bonkers on you! This is going to be a f*cking fun night of dancing! So.....COME HERE AND PARTY!
Fever
- Dance party music!
http://feverband.net
Chocolate Peach
- Soul/Funk music!
http://www.reverbnation.com/chocolatepeach
21+ / 9:30 / $5.oo