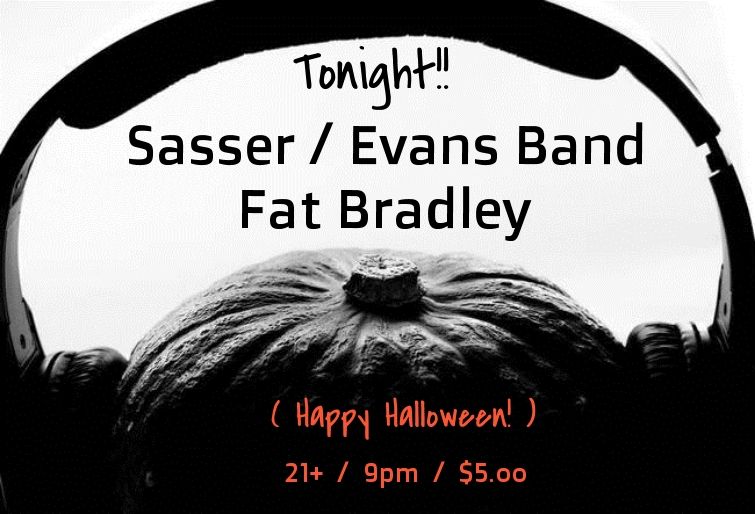 Happy Halloween!!! Ok folks....finish your trick or treating in a timely fashion tonight, make sure your costume looks good (optional), then get over here with haste to get rocked by the funktastic sounds ..(been wanting to use "funktastic" in a sentence for awhile..) powerfully provided to you by:
Sasser Evans Band
(feat. Beau Sasser, Alan Evans, Danny Mayer, Thomas Arey) - Supreme Funk!
Fat Bradley
-
https://www.facebook.com/FatBradley/info
- Power funk!
all this funky-goodness is 21+ / $5 bux / Doors @ 9...see ya!