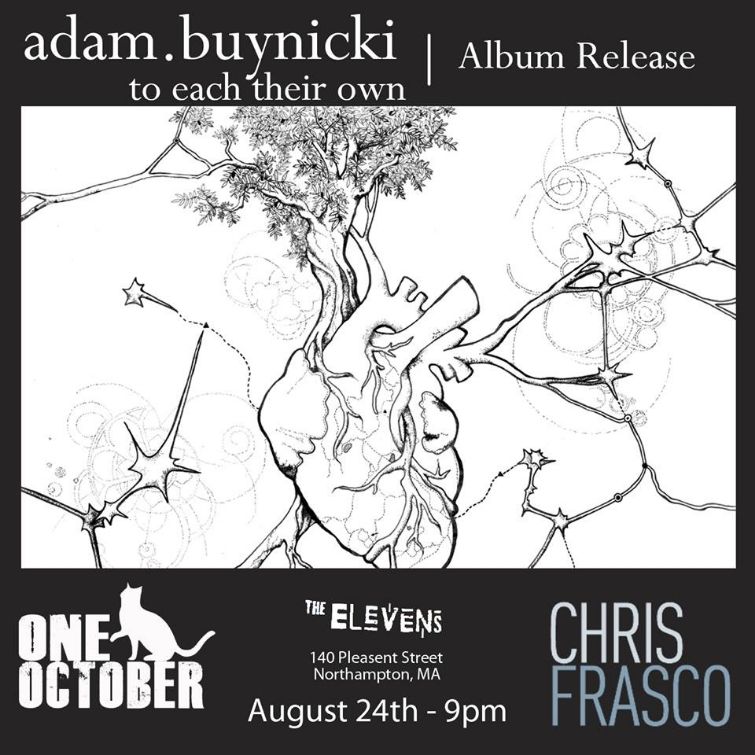 Tonight Adam Buynicky releases his solo album to the world! Gonna be a sweet time! He's joined by One October, Chris Frasco, Goodbyemotel (from Australia), Bill Tolland and Jon Z...rock!
Adam Buynicki
- Heartfelt,sincere rock/acoustic/folk/alternative music -
http://adambuynicki.com/to-each-their-own/
One October
- Acoustic folk rock! -
https://www.facebook.com/oneoctobermusic
Goodbyemotel
- Indie rock from Australia! -
https://www.facebook.com/goodbyemotel
Chris Frasco
- Acoustic Rock, from Brooklyn -
http://chrisfrasco.bandcamp.com/
Bill Tolland
-
You'll just have to be here to enjoy his music!
Jon Z
-
Ditto,
(
see above
...and see ya tonight!!)
21+ / $7.00 / 8:30pm