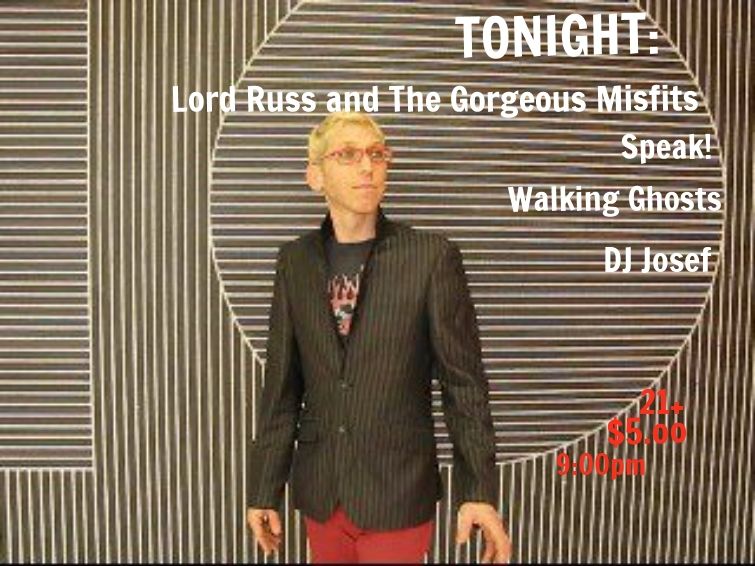 Tonight....oh yeah.
Lord Russ
, one of this valleys most prolific entertainers, has a band of "gorgeous misfits" (they're all amazing musicians hailing from the same valley), and they're going to tear that stage a new....well, you know. It's going to be awesome. Then, the overly-talented-and-super-fun:
Speak!
,
Walking Ghosts
, and
DJ Josef
(of Amazing Love fame) are going to just continue, and continue, and continue to give us all the musical good times. --*whew*-- gonna be great times people...Please, don't diss thyself by missing this event....we shall see you tonight!!
Lord Russ
-
http://www.facebook.com/lordruss
Speak!
- You'll just
need
to be in attendance to enjoy them...
Walking Ghosts
-
https://www.facebook.com/walkingghosts?ref=ts&fref=ts
DJ Josef (Amazing Love)
- You
know
how this guy can throw down!
21+ / $5.oo / 9pm