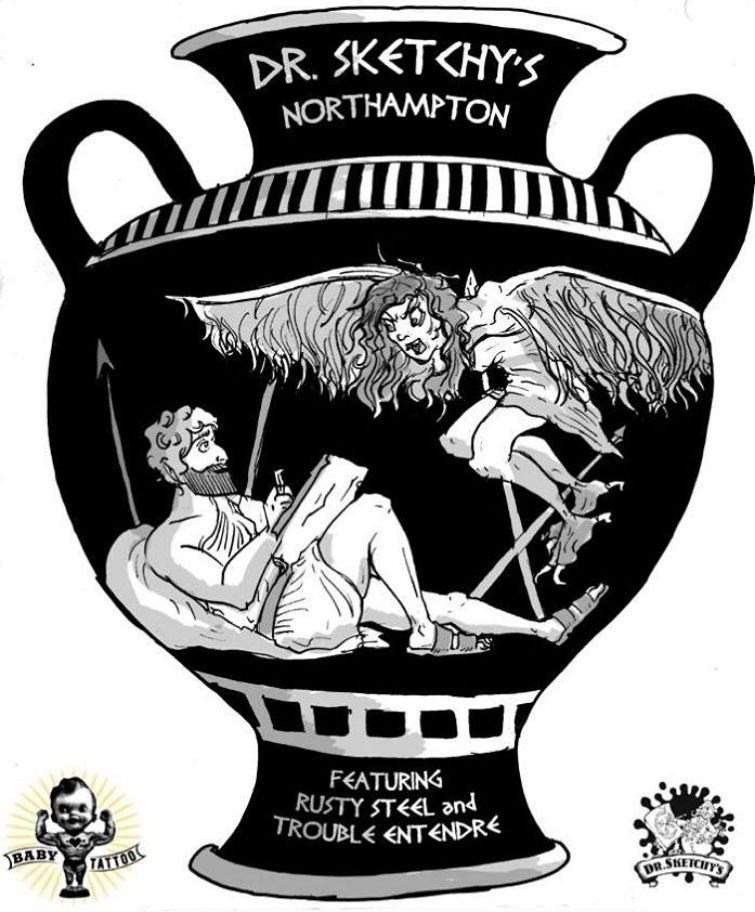 Ok...first Friday is here!! And you know the drill, if you're cool that is....
Dr. Sketchy's
is in full effect tonight!!
"Dr. Sketchy's returns in time to ruin the good reputation Greek mythology has build up over the last couple millenia! Draw horrible monsters and the greatest heroes you've never heard of as you take place in our open-to-all-skill-levels cabaret figuring drawing class, win great prizes donated by local businesses, and pay tribute to Dionysus by letting the Elevens mix you a strong drink (or just drink).
This month, we're working with some of our favorite models, as
Rusty Steel
returns to the stage as a brave hero while
Trouble Entendre
gets in touch with her bird side as a scary harpy!
MCing and set/costume design by
Mistress Flechette
!
Music by
Clyde Dale
!
Prizes generously donated by
Oh My! Sensuality Shop
,
FOE
,
RetroGenie
,
topatoco.com
, and
babytattoo.com
!"
21+/ $7
... doors are at 7 (get there early for the good seats) as models take the stage at 7:30!
(
and stick around after the show, ...Electric Avenue -all 80's/all vinyl dance party- is going to hit hard!
)