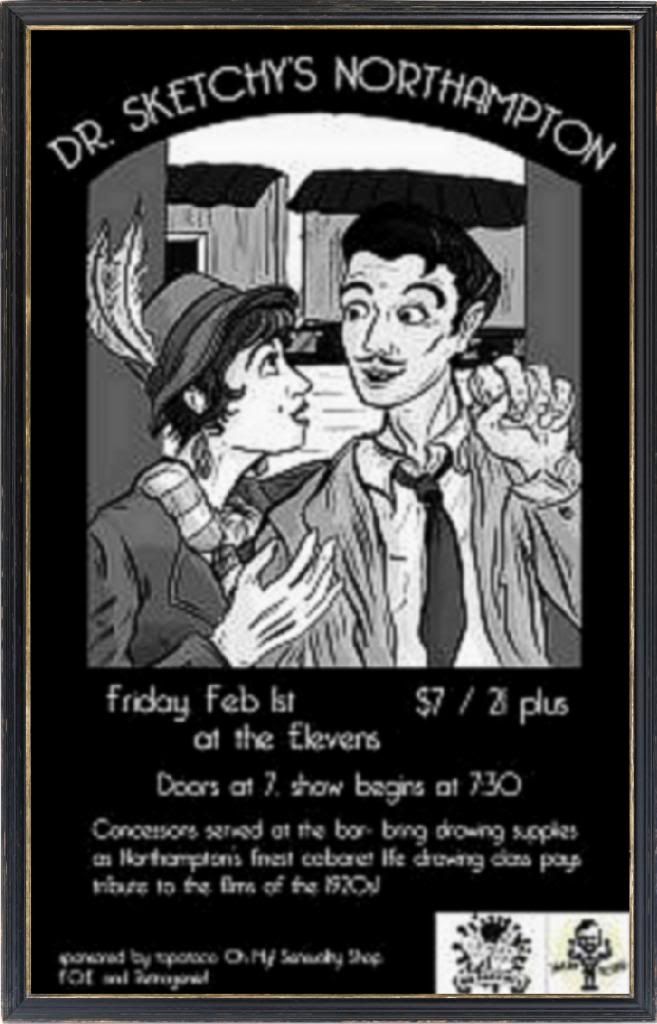 Come to the club early tonight. Order a refreshing drink. Claim a comfortable spot, ...and sketch! Take the stimulus the sexy models on the stage give to you....don't control what your mind wants to do....just draw it! That's what it's all about. You don't need to be a pro-illustrator to enjoy the creative juices that Dr. Sketchy's will draw from you.....come be part of it, ..
TONIGHT
!
This February, we tried for all the romance our cold hearts could muster... and we found that nothing embodied that better than 1920's Hollywood! Take a trip back to the silent movie era with us as we celebrate silver-screen romance, dashing heroes, dastardly villains, dialogue written on cards, and catching drinks here and there on the sly!
Well, catching drinks won't be a problem, because The Elevens is going to be serving them up all night as you draw our two lovely models in various states of undress- because Dr. Sketchy's is what happens when art school meets burlesque!
All skill levels are welcome
, so pack up your drawing supplies for the best cabaret life drawing session in Northampton, and once you've drawn your celluloid hearts out, stick around for Dan and George making you tear up the dance floor at
Electric Avenue
!
$7
21+
Doors at 7, the show starts at 7:30 on the dot!