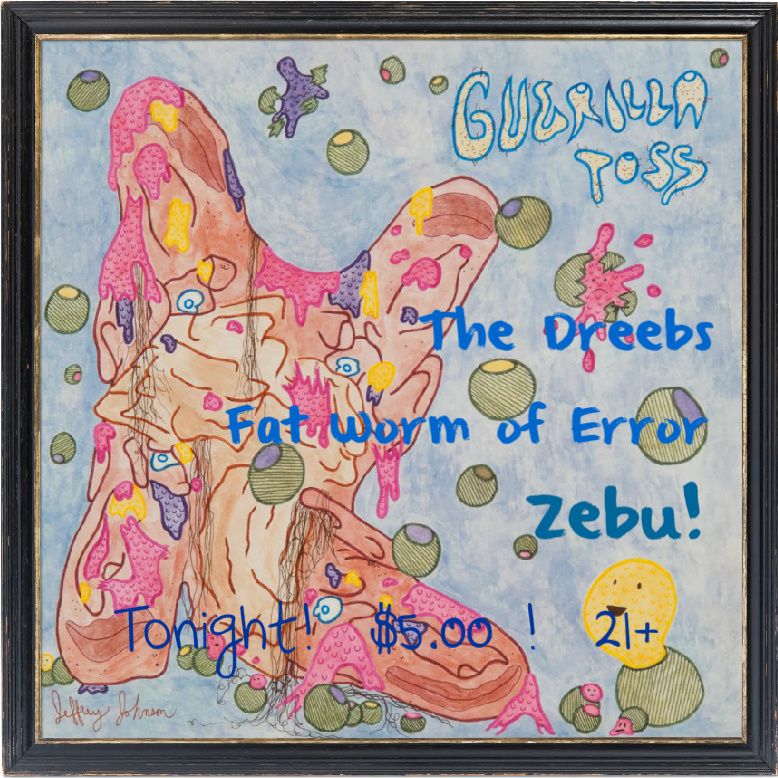 Oh gosh. Tonight.....the music is awesome, ..frenetic, ....unique, ..challenges the deepest realms of your psyche.....and it's really, really good. Now, for those of you who don't know already these fine bands, buckle up. .... by the time they're all done, your mind should be rather blown. And we ain't playin'.....get your ass over here to enjoy this!
Guerilla Toss
http://guerillatoss.bandcamp.com/
Zebu!
http://zebu.bandcamp.com/
Fat Worm of Error
http://en.wikipedia.org/wiki/Fat_Worm_of_Error
The Dreebs
http://thedreebs.bandcamp.com/
All this amazing-ness will only cost you
$5 to get in
!!!
Starts around
9:30
.....you
DO need to be 21
to get in.