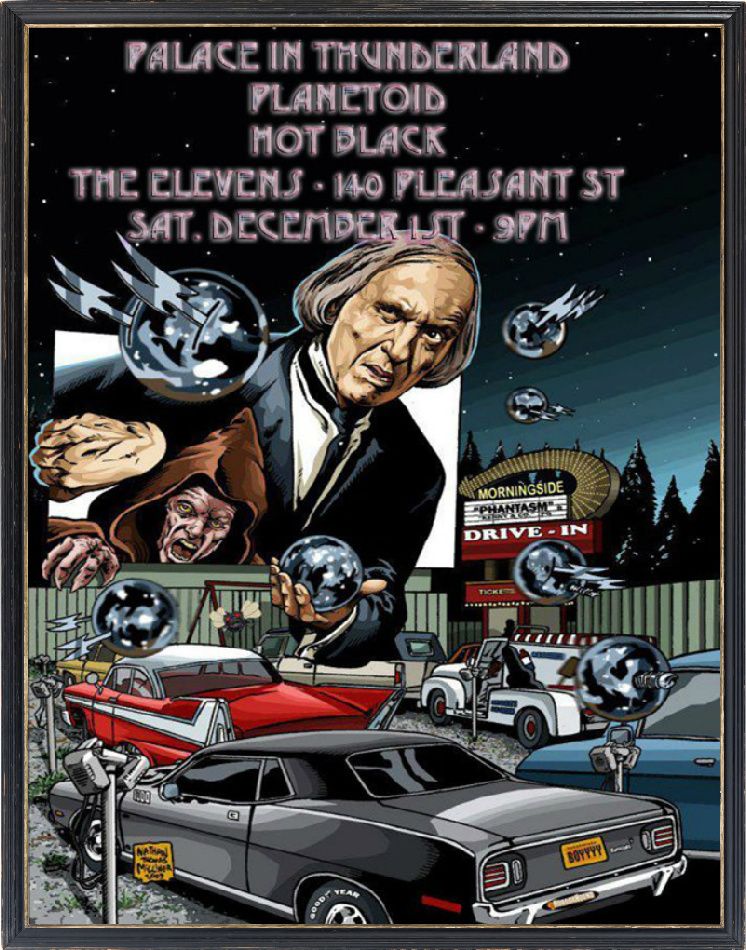 Hello. Tonight we have a
massive
,
MASSIVE
rock show lying in wait. Really. In fact, it's so massive that you may enter the show currently 5'7 feet tall, and leave 6'1 (or 5'5)!! You may even come in slightly under the weather, but you'll leave in perfect health....you may arrive in with a bit of a down mood, but you'll leave with a level of elation only reached by the most insane. You may arrive saying "oh well...let's go enjoy some music, whatever...", but you'll leave wildly speaking in tongues! ..Well...ok, yeah, possibly exaggerating on
some
of that. But one thing is for damn sure,
Tonight's show is going to ROCK!!!!!!
Palace In Thunderland
(first show in like 5 years!!)
http://www.facebook.com/PalaceInThunderland
Planetoid
http://www.facebook.com/planetoidband?fref=ts
Hotblack
http://www.facebook.com/hotblackrocks?fref=ts
Lions Don't Eat Lions
http://www.facebook.com/lionsdonteatotherlions
21+ // $5.oo // 9pm