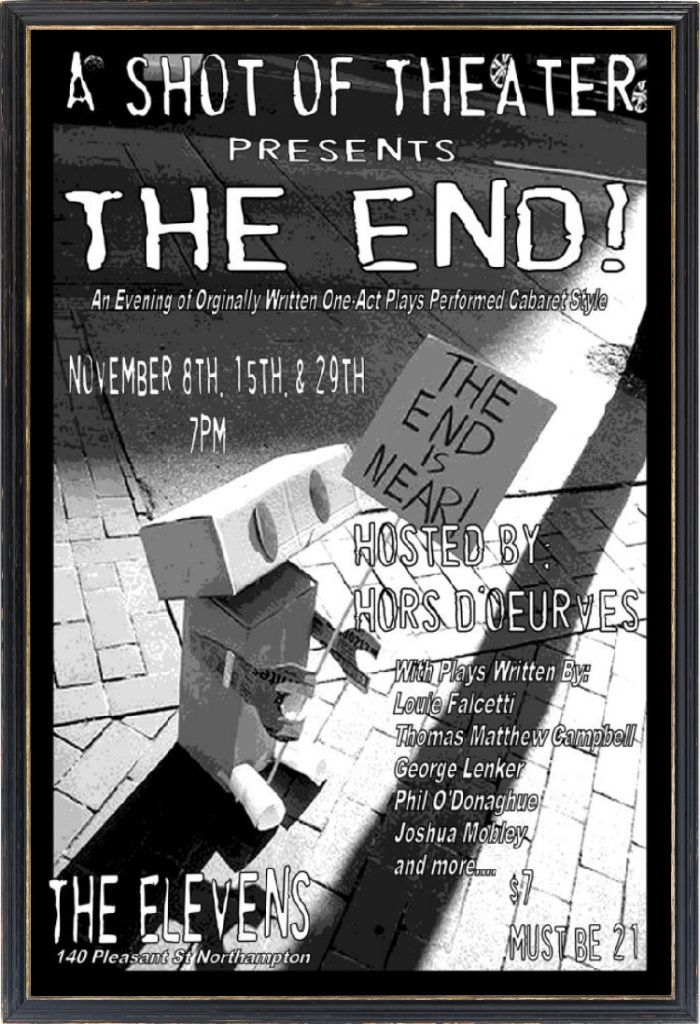 Tonight,
A Shot of Theater!
Hosted by
Hors D'oeurves
of Bon Appétit Burlesque!
http://www.facebook.com/bon.appetit.burlesque?fref=ts
An Evening of originally written One-Act Plays performed in a cabaret atmosphere.
Come and be entertained as we amaze you with our stories of finish. Enjoy a cocktail as we countdown the Mayan Calendar and give a final bow.
And stick around for an amazing dance party with DJ Shawanda immediately following!!
With Plays Written By:
Louie Falcetti
Thomas Matthew Campbell
George Lenker
Phil O'Donoghue
Joshua Mobley
and more....
Directed By:
Scott Whitney+Jessie Beland
Kevin Tracey
Rebecca Macomber + Liz Jensen
Alain Louis-Gaston Lamoureux
Becky Beth Benedict
Kimberly Overtree
And!:
Special Guests!
$7 // 21+
Please visit us on facebook at
http://www.facebook.com/AShotofTheater
(contains explicit language. But hey, the best things usually do)