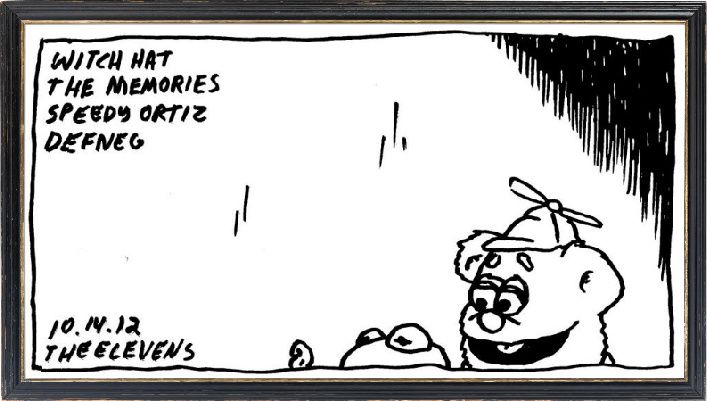 Wanna see an awesome show? Ok, great! Here you go:
THE MEMORIES
- dreamy pop weenies from Portland, OR, Frank Hurricayne gives their new album two thumbs up!!!
WITCH HAT
- sludge metal monkeys from Baltimore, MD, song titles like "Blood People" and "Your Dog Ate Rat Poison"
SPEEDY ORTIZ
- remember that time Hüsker Dü killed Huey Lewis and absorbed his essence? Yeah, that.
DEFNEG
- legendary fart sound fx duo returns to the stage!
21+ // 8:30pm // $5.00