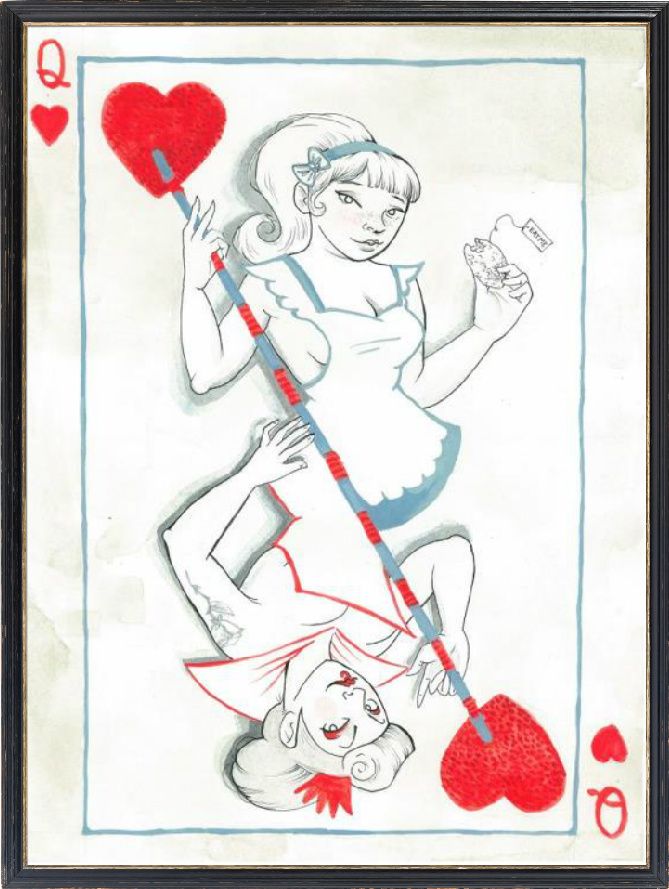 Tonight...tonight...tonight!!
Dr. Sketchy's
(a monthly figure drawing show)
Since it's been a while since we've done a burlesque life drawing take on a popular children's story... well, not too long, but to tell you the truth we cannot get enough of these themes! So hold onto your mad hats, because Dr. Sketchy's Northampton is taking you on a trip to Wonderland, featuring two very special guest burlesque performers!
The fabulous
Mistress Leona Star
falls down the rabbit hole and onto our stage for her Dr. Sketchy's debut as Alice!
The ravishing
Ruby Solitaire
returns to the stage to make mouths drop and heads roll as the Queen of Hearts!
All skill levels welcome!
Great art models, great contests, and some great prizes from our sponsors- including Topatoco.com, Oh My! Sensuality Shop, FOE, Retrogenie, Canson, and Babytattoo Books!
7pm / $7.oo / 21+
Stick around after the show, when Dan and George deliver the very best 80's dance night in town- Electric Avenue!
Speaking of Dan & George...
First friday of every month is our superfun 80s night! --
ELECTRIC AVENUE!!
Strictly vinyl, strictly awesome!
Video projections all night of oddball stuff from the vaults of the media mansion.
SUPER WYLD
$1 cover 21+
(
Immediately following Dr. Sketchy's
)