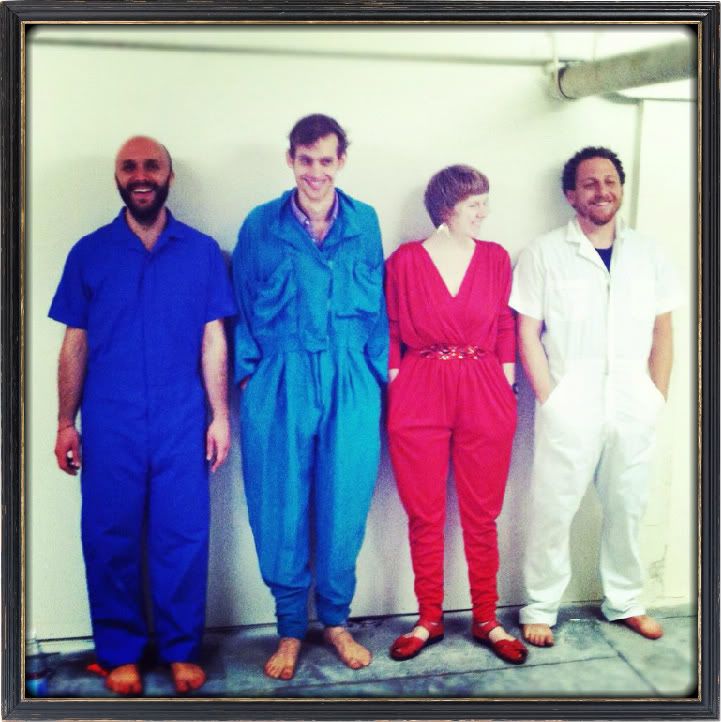 The Fish In The Percolator
Presents: The hometown tour kickoff of Northampton's own jumpsuit-clad electrobots, HOME BODY!! Home Body will be joined by Justin Fallon on bass and guitar and Noam Schatz on the drums!
Home Body
is joined tonight by
Sinnet
(Boston-borne hearty atmospheric pop from eras past),
Adult Fiction
(broken kaleidoscopes. First show ever!) and there'll be video projections by Jackie Dougherty, Julia Handschuh & Haley Morgan, with live score by Eric Hnatow
Home Body
-
http://www.facebook.com/helloHOMEBODY
Sinnet
-
http://www.facebook.com/sinnetsongs
Adult Fiction
- (you'll just have to come see them live!)
Facebook Event -
http://www.facebook.com/events/259117247527653/
This shit starts at
9:00
. Like, actual 9:00. None of this 9:00-for-10:00 nonsense. So get there on the dot, lest you miss a fragment of this flawless show.
(21+ // $5)