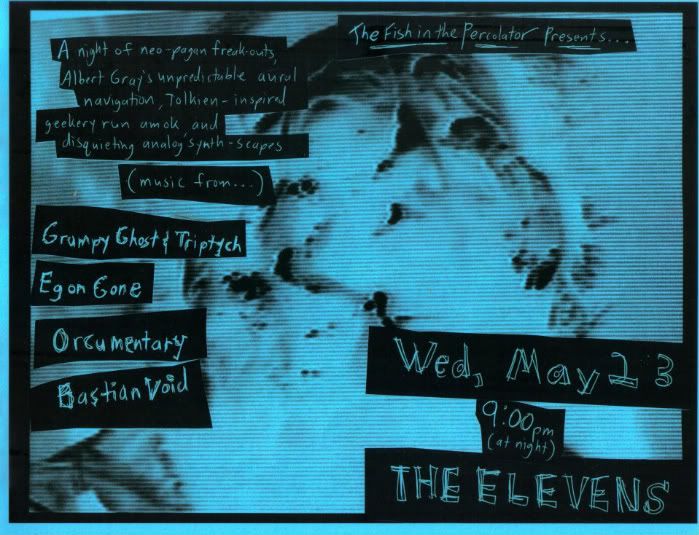 The Fish In The Percolator
Presents..........Dank Amazing show.
Albert Gray's solo project,
EGON GONE!
Pagan super group
GRUMPY GHOST AND TRIPTYCH
, with Chimbly Bradford, Louise Chicoine, and Christopher Carmody!
ORCUMENTARY
is batshit insane. He makes Tolkien-nerd tunes gone horrible awry.
BASTIAN VOID
uses analog synthesizers and is. just. beautiful.
Smell some fumes and come on down. Psychically remotely view us if you are too far away!