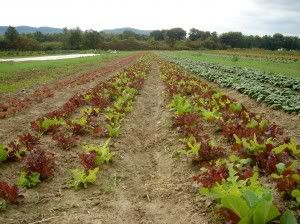 Hi.
This weekend is going to be awesome. It's A weekend of mega-shows WITH food drives to Benefit The Food Bank of Western, MA!!!
Friday, 04/27:
The Fish in the Percolator Presents: GARMONBOZIA
- A Night of Sundry Sounds, and Food!
Featuring a music sound by way of...
RACEBANNON
(eccentric noise rock legends)
http://www.myspace.com/racebannonrocks
MEAN MAN'S DREAM
(ex-Relics mayhem)
http://meanmansdream.bandcamp.com/
MOTEL MATTRESS
(duo of spastic colors and sex-looks)
http://motelmattress.bandcamp.com/
STROBE HORSE
(loop-tacular psych grooves)
http://strobehorse.bandcamp.com/
SETH NEWTON
(a quiet, introspective reprieve from the chaos)
http://www.reverbnation.com/sethnewton
TRUE BELIEVERS
(lush, mope-pop from Aaron Borucki)
http://www.youtube.com/watch?v=uzWZlfyC8V4
WARM
(a truck of rancid meat exploding on the highway)
http://warm.bandcamp.com/
MIRRORS
(mathy melody-scapes from Providence)
http://mirrors.bandcamp.com/
IPOMOEA
(disorienting psych-folk noises)
http://ipomoeaa.bandcamp.com/
AND MORE!!!
***Bring any number of canned goods or non-perishable food items (the more the merrier) for the Food Bank of Western MA and we'll knock $2 off yer admission!
Otherwise this shindig is $8
Doors at 6:30pm
21+
BASICALLY THIS SHOW IS UN-FUCKING STOP-ABLE
Then-----------------------------------------------------------------------------------------------------------------------ON
Saturday, 04/28, Black Cat Bone Music presents:
Blues for the Cure Booster party featuring the following "deep" blues artists:
Scissormen
-
http://www.reverbnation.com/scissormen
Ten Foot Polecats
-
http://tenfootpolecats.com/fr_newstourdates.cfm
Molly Gene
-
http://www.reverbnation.com/mollygeneonewhoamanband
Handsome Wife
-
http://www.handsomewife.com/home.cfm
Dynamite Johnny
-
http://www.facebook.com/pages/Dynamite-Johnny/123151747740240
Start out at 6pm with our BCBM Open Mic/Jam hosted by The Whip City Bootleggers. We'll have food specials from Tully's menu available too. It's going to be a great night!
This event is a pre-party to help out the Blues for the Cure Annual Event. Blues for the Cure is an annual benefit established in 2010 by local musician David La Valley to help raise awareness and badly needed funds to support The National Foundation for Ectodermal Dysplasias (
http://www.nfed.org/
) with their various member services including research, educational seminars, providing permanent dental implants, wigs and in some cases cooling suits at no cost to its member families.
The Blues for the Cure Benefit
is an all day benefit consisting of live blues music from the areas best blues bands who donate their time and talent to help with raising funds for this great cause. Ectodermal Dysplasias is a rare, genetic birth defect that affects the growth of the hair, skin, teeth and sweat glands of the children born with it. Symptoms include sparse hair growth, multiple missing teeth and an absense or non-functioning sweat glands.
Great cause folks...
Also, please visit the Food Bank of Western, MA on the web @
http://www.foodbankwma.org/about/
....another great cause folks!
See ya this weekend!