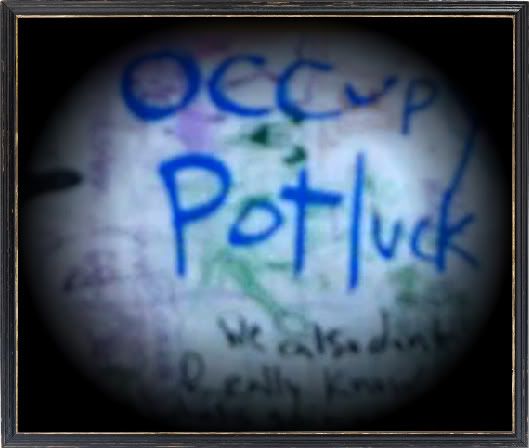 A potluck reminder, in haiku.
"Hello,
POTLUCK
is.
You are as well. Happilly.
Bring music. Bring food."
We gather on Monday nights to create art and unwind with each other. It's always relaxing and eye-opening. like, hearing a great song that may have been written right there, on the spot. See the essence is, good people, many of whom are also good musicians, having good times at Potluck. If you don't choose to play some music it is equally entertaining to see what comes of the night...Bring your creative itch, food/appetite, new song, ideas and good cheer. It's the best place to go on Monday evening
Electronic open mic./improv sets of music to film.
Come on down. Bring instruments. Bring records. If you'd like.
Live art.
Live music.
Live.
Sets from:
Tundra toddler.
Aaron Kaplan.
Sad silver.
And we need to hear that music inside of you as well...
Come on down
POTLUCK
players.
9pm // $1 or $3 // 21+