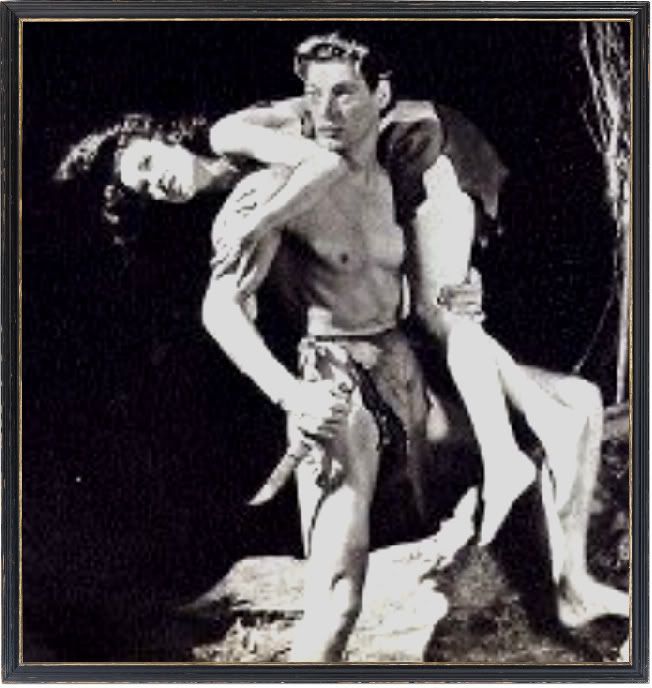 Yeah Winter is trying, in futility, to cool us off. Not tonight though. Things in your life will be hot as fuck in the club tonight, so join us. First order of business, Dr, Sketchys:
This month, we're following Jane into the JUNGLE, where she'll meet, romance, and civilize a virile, SAVAGE Tarzan. Loincloths will be all aflutter, faux-fur bikinis will be torn to shreds, and maybe, JUST MAYBE, our Jane will teach our Tarzan to live amongst genteel society (through ADORABLE TEA PARTIES, obviously).
Our models this month are the magnificently sassalicious
Dot Mitzfah
(
www.dotmitzvahonline.com
) and the studly-as-hell
Captain Elastico
(
www.captainelastico.com
), both of Bon Appetit Burlesque (
www.nohoburlesque.com
) fame (as well as fame garnered through their own fabulous talents)!
Halftime entertainment will be provided by the always-fantastic
Margarita De Ville
(
myspace.com/margaritadeville
) from Happy Hour Burlesque (
myspace.com/happyhourburlesque)
, and music will be washed over your waiting ears by the lovely Mr.
Adam Kozak
, whose projects have included Ponds, Sylphid, The Cheaters Club, and too many others to list.
IF you're not familiar with Dr. Sketchy's, and you wish to fill the Dr. Sketchy's-shaped hole in your little heart, allow us to describe the event para usted (that means "for you," for all the honkeys):
Dr. Sketchy's is a once-monthly, barroom-based, cabaret-themed life drawing class. If you like to draw (or view scantily-clad hotties in a friendly environment), but you're sick of stodgy, silent, cold-tile-floored drawing studios, you
NEED
to check out this event. We've got music by local artistes, a SLAMMIN' halftime show with local talent acts, and thanks to the lovely bartenders at the Elevens, the booze flows like a jungle waterfall.
21+ - $7 bux - 7-10pm
Facebook:
http://www.facebook.com/events/282251865174225/
Then, after sating your lust and physical artistic needs, you can go ahead and get down with Electric Avenue:
Yes yes, we know...very cool image up there. Anyway, here's the skinny for this party:
Electric Avenue
is the first Friday of every month, and it's
always
a blast!
Purity Supreme's
all 80s dance party!
Video projects of VHS footage from the Media Mansion archive!
Neon Dreams and Dancefloor Maniacs!
10-2am $1 cover
...Directly following Dr. Sketchy's
See ya!
Facebook:
http://www.facebook.com/events/315393681841328/