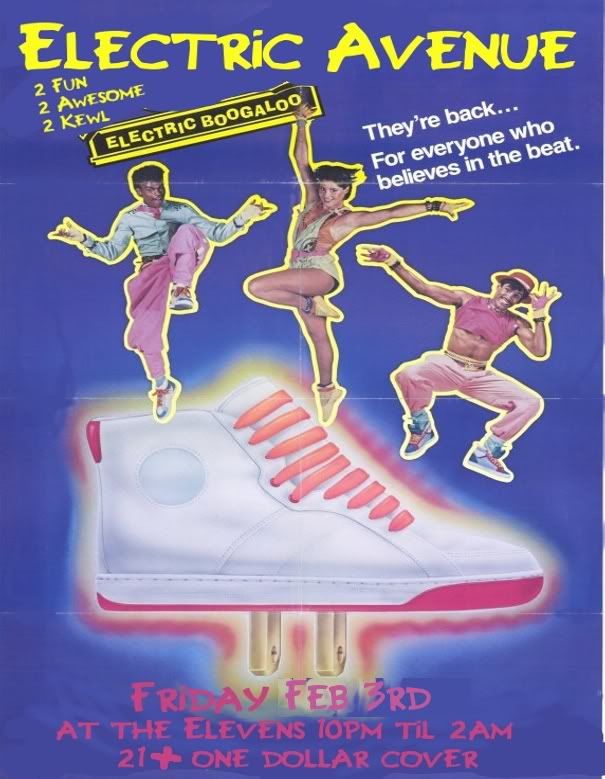 But you know what this is anyhow, the wildest night around.
Strictly 80s vinyl!
Video Projections from the VHS depths of the Media Mansion archives!
Neon dreams and dancefloor maniacs!
21+ $1 cover
Directly following Dr. Sketchys!
Facebook:
http://www.facebook.com/events/321647007877765/
But first...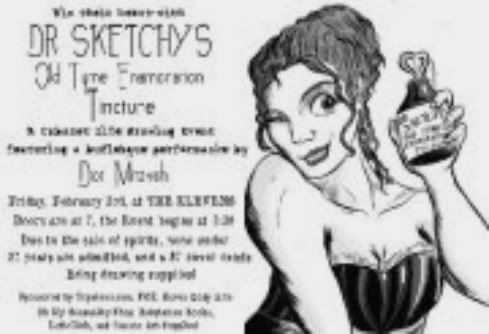 Can't win the heart of that strapping lad or that come lass? The Good Doctor Sketchy has the answer for YOU, in the form of Dr. Sketchy's Old Tyme Enamoration Tincture! Come see, and draw, a special Valentine's Day demonstration of how love potions can go wrong... and how they can go right.
Aside from the usual two lovely models for your drawing pleasure, and the many amazing prizes you can win in our drawing contests, we have a special guest this evening- a burlesque performance by Dot Mitzvah, recently featured in Bon Appetit Burlesque's Best of 2011 show!
And when all is done, don't forget to dance the rest of the night away at Electric Avenue!
Dr. Sketchy's is a cabaret figure drawing event that meets monthly, at the Elevens in Northampton. It exists to create a fun atmosphere to drink and draw in, and models in costumes (and subsequent states of undress!) Learn more at http://drsketchy.com/
Sponsored locally by FOE, Canson Art Supplies, Oh My! Sensuality Shop, topatoco.com, Haven Body Arts, Babytattoo Books, and Left Click Computers.
Facebook:
http://www.facebook.com/events/329278697105277/