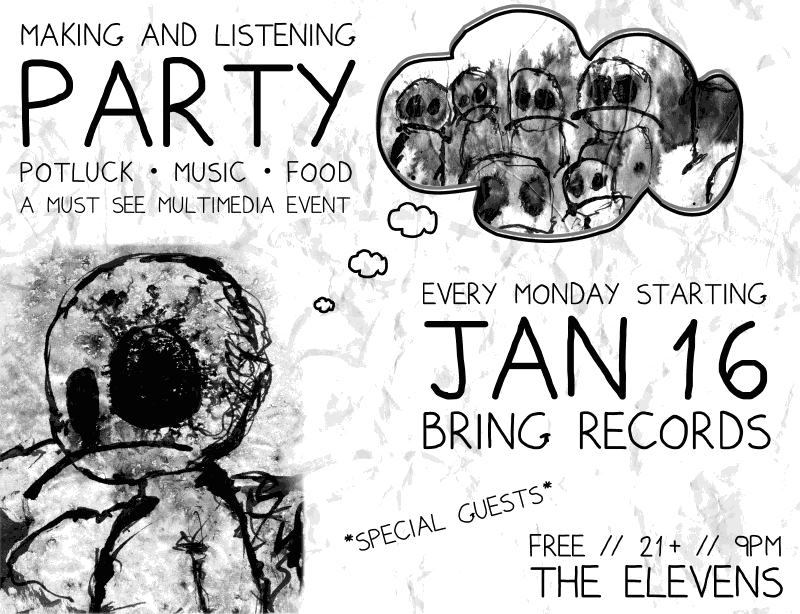 Hi friends. In case you are currently unaware, we are hosting a darn good time for you each Monday night. John Peter has orchestrated a Potluck dinner with music provided by you, us, them, your friends, that girl/guy you just met....and/or anyone else who has the itch to display their electronic passions on the open stage. It's pretty awesome to watch the collaborations, witness the improvisation and, enjoy the musical ends that often times begin, and end, on that stage. To be heard on this/that night, only that one time....Oh yeah, there's quality free food too. When we exhaust ourselves from creating music, we listen to vinyl provided by you, us them...see the trend here?? We all contribute. We all make it happen. See ya tonight...
9 pm.
Potluck Dinner.
Electronic open-micness.
Multimedia explorations.
Free.
21 +
Facebook:
http://www.facebook.com/events/116321331824369/